Recent update

Home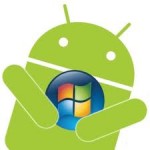 Blogger: Abdullah Alzahrani
Location: George Mason University, web design elective
Blogging Since: Spring semester 2012

Something is significant. Nobody can live without it. It's one of the important things we have. ""   THE TECHNOLOGY ""
So, this is a Technology blog which provide an idea about the new Technology and how to use it. I'm going to cover Android specially and Technology in general app review, new, and tips. Moreover, it is a blog about different technologies that will change your World and make your life easy with.
About me:
I have a natural love for mobiles and computers, but I'm interested in Android and Windows. Furthermore, I see Android and Windows are the best comparing with other companies. I'll write about what I'm passionate about. Also, I had the desire to create a way to provide helpful insight to people. For that, I hope I can do the best to help everybody.
5 Responses to ' Home '



"one of the important things"
"So" cannot use in the beginning of the sentence. "which giving an idea…"
After "to" use verb "cover" not "covering"
"I'm going to cover the special of the Android system, and…"
"…make your life easier."




"I have a natural love" is incompatible to show your meaning.
"I think.." isn't "I see"




why you interested in these topic, and maybe starting with catch eying statement to grab the attention would be better, a story behind or anything that support your idea… to give credit to the topic….




or abdullah my comment is (i feel that the back ground is very busy, and its distracting me from seeing what is the blog about, there is no any harmony, between the black and busy digital background. ) the home page




Abdullah, the information you present on this page is informative. However, I think the design is a little bit distracting. Can you make it more simple to follow?
Leave a reply
June 2022
M
T
W
T
F
S
S
1
2
3
4
5
6
7
8
9
10
11
12
13
14
15
16
17
18
19
20
21
22
23
24
25
26
27
28
29
30